Welcome to 87 Bedford!
We are a young literary short story magazine and online curator of creative content. We are looking to publish excellent, beautifully-written, and interesting original fiction from new and veteran writers. We prefer all our stories to have a literary bent but in our opinion that shouldn't exclude compelling genre-y tales of passion, mystery, or the speculative. We also accept poetry (written and spoken-word), art & photography, and other imaginative forms and amalgams of creative media pieces that might not have been thought up yet.
*
On the origin of "87 Bedford"
According to Wikipedia, Chumley's, at 86 Bedford Street, Greenwich Village, New York City, is a historic tavern and former blacksmith's shop-converted-speakeasy during the Prohibition-era. It received frequent patronage from writers and poets of the Lost and Beat generation. In 2000, it was awarded a plaque by the Friends of Libraries USA inscribed with the following:
"A celebrated haven frequented by poets, novelists and playwrights, who helped define twentieth century American literature. These writers include Willa Cather, E.E. Cummings, Theodore Dreiser, William Faulkner, Ring Lardner, Edna St. Vincent Millay, Eugene O'Neill, John Dos Passos, and John Steinbeck."
I first heard about it from my younger brother, someone who doesn't read books. Instead his aesthetic is shaped by the landscape of contemporary American "literary" television series such as Breaking Bad or Mad Men. He suggested the name 87 Bedford, after recalling Chumley's mentioned in an early Mad Men episodes (Season 1, Episode 7), and exclaimed, "You can be like it's neighbor!".
I was initially skeptical about calling a magazine after an address, and risking confusion with a real estate page. But the name stuck in my head, along with the idea of a modern, digital version of a celebrated haven for authors, especially as the future of literary endeavors moves increasingly towards bytes and pixels. Who knows? Perhaps, in another 20 years, it'll be my younger brother who's behind an editorial desk (probably a touch-sensitive one), wading through a slush pile of submissions for webisodes and TV/film clips.
*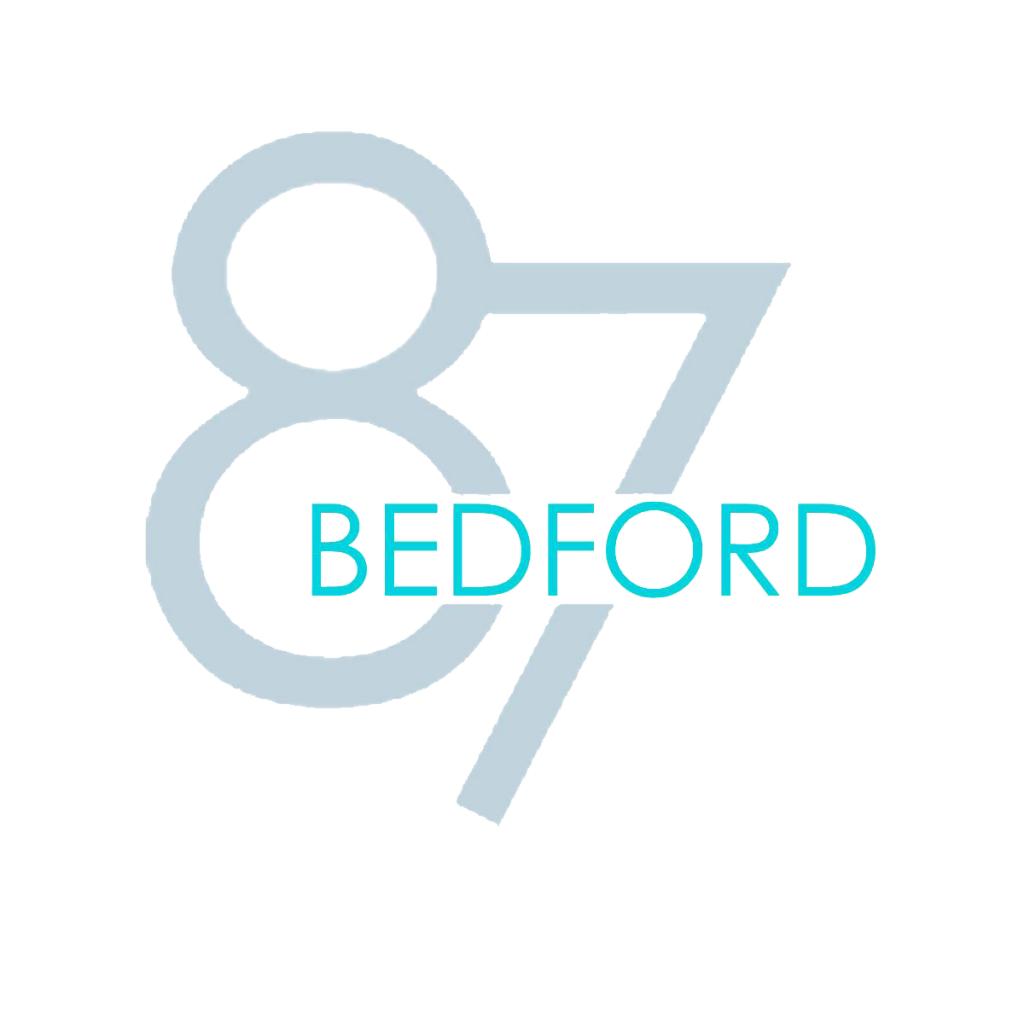 Designed by Kelly Hall